Fill your suitcase with your summer clothes and swimsuits, and enjoy one of the most charming areas of Mallorca. Cala d'Or is located on the east coast of the island, and there you will find great beaches, such as Cala Ferrera, Cala Esmeralda, Cala Serena, Cala Gran and Cala Llonga. These beaches offer white sand and are mostly suited to family visits. Restaurants, karaoke, pubs, and the promenade complete this sunshine happy resort.
Visit the harbour Marina de Cala d'Or, where you will find independent shops, sunny terraces, and plenty of restaurants. If you're feeling adventurous, there are plenty of water sports on offer. If you are keeping it on the calm side, let us recommend the Vall d'Or Golf Club or a daily trip to the Hams caves in Porto Cristo.
To enjoy the natural area, take a trip to the Parque Nacional de Mondragó and explore this protected environment, with lush greenery, white beaches, and impossibly blue water. Cala d'Or is located on the south east side of the island, 60km away from the airport. You can reach the resort by bus, which will take one and a half hours.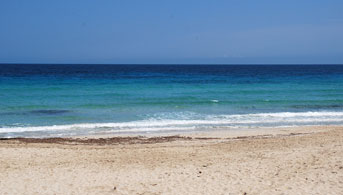 Cala d'Egos
This small beach is a natural bay surrounded by stone cliffs. Being a receded bay, the beach and water are protected from the elements, meaning it enjoys all of the sunshine, without the breeze. Cala d'Egos is a hit for family travelers as the pool is easily accessible via a handy staircase.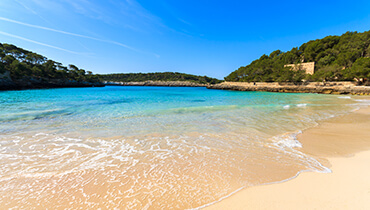 Cala Mondragó
Find Cala Mondragó in the Parque Natural de Mondragó. This is a small dreamlike beach, with fine sand and shallow water, making it perfect for young children. If the sun gets a little too hot, or you're looking for a shady spot to eat lunch, you can lay down under the cool of the trees. From Mondragó, there is also easy access to S'amarador beach. Found just nearby, S'amarador is similarly soft and relaxing. Be sure to take your camera for some amazing pictures of both beaches.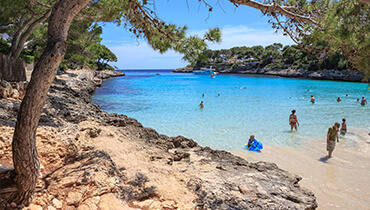 Cala Gran
The largest of all Cala d'Or's beaches, Cala Gran is similarly protected by cliffs, which keep the waves small and the breeze light. It's clear waters, along with the white sand, trees and a small playground make it a beautiful place to spend the day.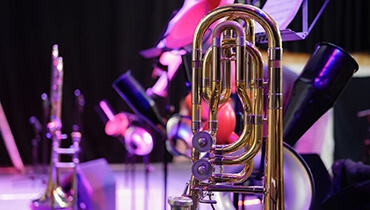 Festival del Jazz Cala d'Or
In the last days of May, Cala d'Or enjoys a dose of good vibes thanks to the music and colour the Jazz Festival brings. Bars and squares feature numerous concerts. If you are a jazz lover you can't miss the event.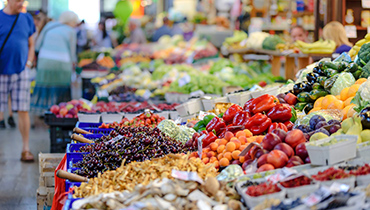 Weekly Market
Every Friday morning you can visit the traditional market in the Eivissa square. You will find all kind of local products, such as food or handcrafted art pieces. Mingle with the locals, and be sure to sample some of the local produce!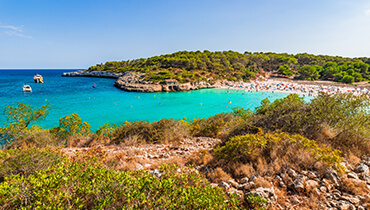 Parque Nacional de Mondragó
Located in Santanyí, this place was declared a protected Natural Park back in 1992. It offers many activities such as horse riding, exploring walks, or sunbathing on its wonderful beaches. Visit Cala Mondragó or S'Amarador for a dip in the sea, and you won't be disappointed. The park has many local animals to see, such as hedgehogs, frogs, turtles and many birds.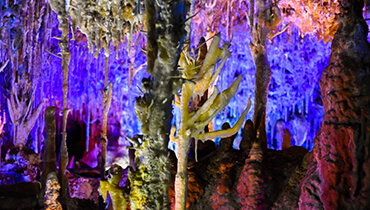 Cuevas dels Hams
These caves are located in Porto Cristo, heading north from Cala d'Or, and were first explored in 1905. There you will find dramatic stalactites and stalagmites next to an underground lake. During your visit you will see a video about Julius Verne, as it is said these caves inspired him to write one of his most famous books: "Journey to the Centre of the Earth". Visitors can also enjoy music from Mozart as a boat cruises the lake.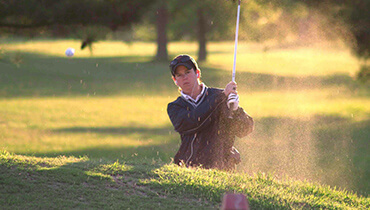 Vall d'Or Golf
This 18 holed golf course enjoys views of Porto Colom and the lively centre of Cala d'Or. It was founded in 1986 and is one of the most well-known golf clubs in Europe. The course also has a pool, padel courts, and in summer, there is live music and barbeques on offer. A word of warning, though, booking in advance is highly recommended, as it is very popular during the peak season.