The Costa Brava has a number of airports to fly to, but the closest is Girona. Flights take around two hours, and transfers are easily accessible once you touch down in Spain. Car rental offers a great way to explore the countryside, but if the only exploring you'll be doing is within the town and on the beach, then the local bus service should be plenty to get you around.

The Costa Brava resorts each hold their own quirks and individualities, but if you're looking for gorgeous coastline, equally as gorgeous food and drink and plenty to keep those of all ages entertained, you can quite simply take your pick!
Whilst Tossa de Mar boasts rugged, mountainous horizons, Pineda and Calella de Costa are an idyllic mix of old and new.

With cobbled alleyways weaving through old town villages, and quaint churches signposting ancient times gone by, it's easy to imagine what traditional life would have been like in these much-loved Spanish towns.
Fenals Beach
If the thought of banana boat rides sounds a little too much, venture around the headland and you'll come to Fenals beach. It's a little smaller, but has a far less touristy vibe – great for families and couples looking for a little more space to enjoy. It's still sandy, and is backed by lush woodland, offering shade, and a fun place for the kids to play.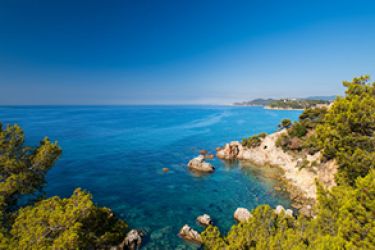 Lloret Beach
Fronting the busiest part of the resort, Lloret beach enjoys swathes of sand, dotted with umbrellas and beach towels. Water-based activities such as boat trips and jet skiing are at the far end, near the headland. Cafés and shops are also just across the road from the beach, so refreshment is never far from hand.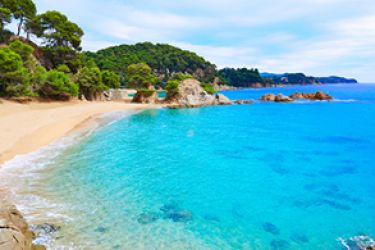 Treumal Beach
With a Blue Flag for its beautifully clean sand, Playa Treumal is the most natural of the three beaches. It's a small bay, with a curve of dark green trees behind the sand. There are limited facilities here, but the sand and water quality more than makes up for it.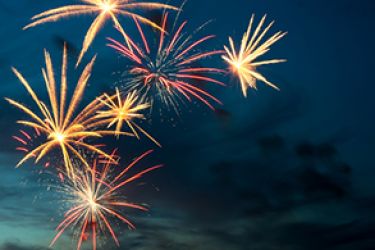 Blanes Firework Festival
Every year on the 2nd fortnight of July, Blanes holds its international firework festival. It's held over three nights, and over 500 kilos of fireworks are shot into the air. Pyrotechnics from around the world compete to produce the best displays, and it's all blissfully free to watch. On our count: ooooh, aahhh!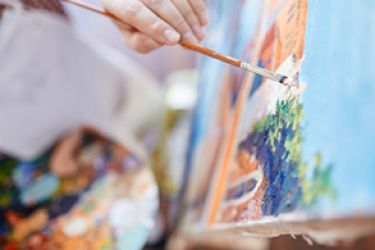 Fast Painting Competition
Travel 20 minutes up the road to Tossa de Mar, and enjoy the fast painting contest – the painting capital of Catalonia. It's a years-old tradition, whereby the best painters of the land are gathered to paint solidly for twelve hours. Wander along the seafront and admire the works of art as they progress – you might even pick up a print or two!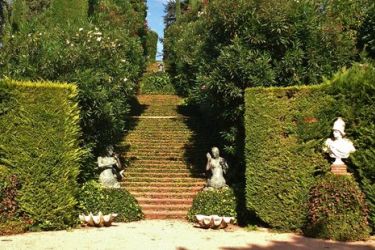 Santa Clotilde Gardens
Spend a few hours exploring and simply enjoy the peace and quiet of these gardens. They were first planted over a hundred years ago, but they're kept in trim all year round. From marble sculptures to flowers flowing down flights of stairs, they're gorgeous.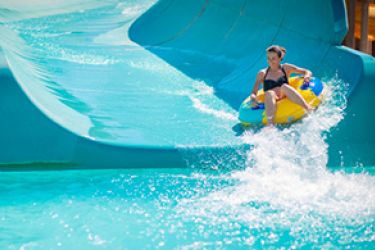 Water World
Found just on the edge of the resort, Water World is an enormous water park. The park has pools, rivers, slides, swings, tunnels, and more. The rides are categorised into three levels: children's, family, and bold. So you know just how exhilarated you'll be before you get on. The ride also has restaurants and cafés, lockers, free parking and buses.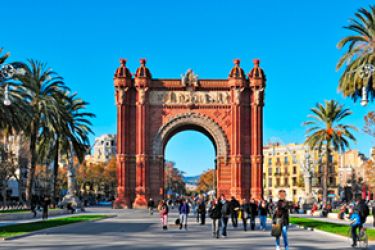 Day Trip to Barcelona
An hour's bus ride will have you in Barcelona, soaking up culture and sunshine in equal quantities. Barcelona is famed for big attractions like Camp Nou football stadium (home of Messi and Suárez) and Antoni Gaudi's Sagrada Familia. Both are world-famous, yet reveal a different side to the city. Tapas is extremely popular in Barcelona, and no trip would be complete without a stop off in a tapas bar, or five.
OUR DESTINATIONS IN COSTA BRAVA
---
OUR HOTELS IN COSTA BRAVA
---