BLUESEA PISCIS - ADULTS ONLY ***
Calle Teodor Canet, 41 Puerto de Alcudia, Mallorca 07410 (Illes Balears), Spain. hotelpiscis@blueseahotels.es +34 971 545 282
---
Are you looking for a hotel in Mallorca that meets all your expectations?
Our BLUESEA Piscis – Adults Only*** hotel is your best choice.
This wonderful hotel is located in Puerto de Alcudia and is perfect for those who are looking for a calm, sun and beach holiday.
Are you a cycling lover?
This hotel offers all the facilities you need for you to live an unforgettable cycling experience and we have the Cycling Friendly Quality Certificate!
The 206 rooms are also fully equipped so that you're not missing anything during your stay.
Book your stay with BLUESEA Hotels at the best price guaranteed.
You won't regret it!
Welcome to the BLUESEA Piscis – Adults Only*** hotel!
This fabulous 3-star hotel is perfect for all those looking for tranquility and relaxation during their long-awaited holidays.
It is located in the centre of town of Puerto de Alcudia and at a short distance from the very best coves with crystal clear waters that characterize the island of Mallorca.
The famous Alcudia Beach is also very close by, with its beautiful white sand and transparent waters. The hotel has 206 rooms which are equipped with everything you will need to make your holiday perfect.
All rooms include free WiFi, TV, air conditioning, a private bathroom with hairdryer and a balcony.
Do you enjoy cooling off by the hotel pool? We have a large outdoor pool where you can also sunbathe and simply relax. There is a pool bar aswell where you can enjoy your favorite drink.
To add a bit of fun with your friends and family, we have a pool table and table tennis facilities.
We also offer you a high-speed Wi-fi network so you can stay connected on social media at all times and upload your best holiday moments.
If you are looking for a cycling friendly hotel, this hotel is definitely your best bet. We have opened an exclusive space for cyclists and we have all the necessary facilities to make your stay as comfortable as possible. As you may have already read, we have the Cycling Friendly certificate. We have also selected the most charming cycling routes of the island in GPS so that you do not miss out on anything.
Book our stress free All-inclusive package and enjoy our buffet style, international breakfast, lunch and dinner. We also offer you snacks outside the buffet opening hours and a wide selection of inlcusive drinks from 10:00 a.m until 11:00 p.m (local brands).
At the hotel reception you can book a wide range of excursions, activities and other services that you may need to complete your holidays.
The BLUESEA Piscis – Adults Only*** hotel is also fully accessible for people with reduced mobility.
Have we managed to convince you?
Book your holidays now and obtain the best prices.
BLUESEA Hotels is waiting for you!
FACILITIES BLUESEA PISCIS
---

Lift

Outdoor Pool

 Restaurant

Car Rental

Pool Bar

Money Exchange

24hr Reception

Wi-Fi free

All Inclusive

Disabled Access

Cafe bar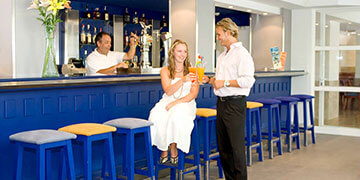 All Inclusive
We want you to enjoy some stress free holidays and have a fantastic time with your family and friends. We fully recommend our All-inclusive package so you can enjoy our buffet style, international breakfast, lunch and dinner. In addition, you can snack between meals and enjoy a wide selection of inclusive drinks from 10:00 a.m until 11:00 p.m.
Hours: Breakfast: 08:00h – 10:30h Lunch: 13:00 – 15:00 Dinner: 18:30 – 21:00h.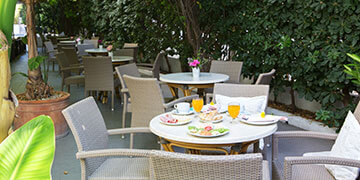 Half Board
Try our Half Board package and enjoy our buffet style, full international breakfast and dinner. With this meal plan, drinks are not included, therefore the drinks consumed during your stay would have an additional cost.
Snack Bar
This the place to snack between hours with the delicious snacks that we offer in and also enjoy your favorite drink by hotel pool. You choose!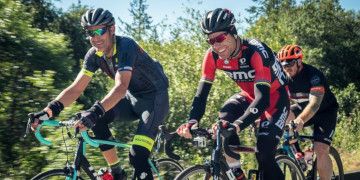 Our hotel for cyclists located in Alcudia is your best option to practice this wonderful sport on the beautiful island of Mallorca. We meet all the requirements to make your stay as comfortable as possible and we also have the Cycling Friendly quality certificate. In our newly opened space for cyclists at the BLUESEA Piscis – Adults Only*** hotel, you will find facilities such as: a covered space to store your bike, a washing area for you to clean the bike and a complete workshop with all the necessary tools for you to use whenever you need. Bicycles can be rented on site at the hotel aswell. Relax and enjoy the excellent personalized GPX bike routes that we have designed exclusively for you. Have we now convinced you?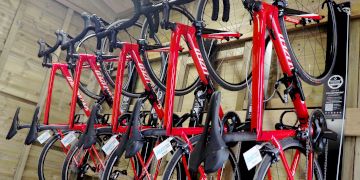 Services
✓Locked bike shed with video surveillance
✓Cycling Friendly garage with tours
✓Toolkit to fix your bike prior to any trip
✓Pumping pump
✓Bike rental
✓Cleaning area to leave a shiny bike after a long day
✓Our own selection of routes for you to enjoy the best spots of the island
BLUESEA PISCIS - ADULTS ONLY
Address: C/ Teodor Canet, 41 Puerto de Alcudia – Mallorca 07410(Illes Balears), Spain. Email: hotelpiscis@blueseahotels.es
The BLUESEA Pisces – Adults Only*** hotel is located in the emblematic Puerto de Alcudia. At a short distance from the hotel are the most beautiful beaches and coves of the northern part of the island of Mallorca.
This fabulous destination stands out for the wide range of leisure activities on offer. The hotel surroundings include plenty of shops, front-line restaurants, cafés and bars so you can relax and forget about all your worries. Spend many unique moments with your friends and family.
If you enjoy the nightlife, there are also numerous pubs and clubs that will undoubtedly make you live some unforgettable nights. If you are interested in the history of your holiday destination, Alcudia has a very rich, cultural and artistic heritage that will make you fall in love with this magnificent city. In addition, you can visit the incredible medieval wall and the Roman city of Pollentia, which are perfectly preserved.
The airport is 60 km from the hotel, which is roughly a 50 minute drive by taxi or or private transfer.
We invite you to visit our travel blog, where we make our personal recommendations on a wide variety of beaches, the most charming villages in the island, our natural parks and our traditional, local markets which you should definitely visit to complete your vacation, before returning back home.
We are waiting for you!